Wall Art for Christmas: The Perfect Gift Ideas
Alison Brown
It is almost Christmas!
And we know that many of us are still cramming around trying to pick that perfect gift for the most wonderful time of the year.
So what are your options for the perfect gift ideas? Because if you still don't have any idea what to get, we have something for you. And that is panel wall art for Christmas!
Why Choose Wall Art for Christmas?
Easy. 
Literally, it's very easy to hang. It is also very easy to decorate and can do well anywhere in the house. Also, canvas art makes a special gift because you can choose what print you want to get for your loved ones.
But to give you gift ideas, here are some awe-inspiring panel wall art that is perfect for Christmas. 
The ocean is this beautiful, unexplored place. Why on Earth everyone isn't down there, I don't know. –Graham Hawkes
Deep blue ocean is one of the most amazing creation there is on this planet. It is very calming and motivating. Anyone will definitely fall in love with this. And this wall art can be a great gift, especially for the ocean lovers.
Also, you can customize canvas art. If you have a specific ocean or sea that you wanted to print, you can actually do that with panel wall art.
There is one knows not what sweet mystery about this sea, whose gently awful stirrings seem to speak of some hidden soul beneath. -Herman Melville
Have you ever had an experience going into a place like this when you were young? All those BBQ nights and bonfires with your family, and late-night swimming. All those sunsets, sunrises, and deep talks. 
And if you really do have memories, it would be awesome to make this wall art a gift! You can actually give this to your sibling who are with you all through those awesome experience. And this will bring back good memories to reminisce.
I'm an old-fashioned guy. I want to be an old man with a beer belly sitting on a porch, looking at a lake or something. -Johnny Depp
Have you ever watched Disney's "The Little Mermaid"?  Does this wall art reminds you of that scene where Prince Eric almost kissed Ariel but then Flotsam and Jetsam, Ursula's pet, came into the scene? And the kiss never happened.
But the thing is that the place is just so magical. And it does look like this. So if you know someone who loves "The Little Mermaid", this may be a good gift for Christmas.
Mountains are only a problem when they are bigger than you. You should develop yourself so much that you become bigger than the mountains you face. ― Idowu Koyenikan
Mountains are a perfect metaphor for life's challenges, opportunities, and possibilities. And it will be awesome to give someone a gift like this especially those who need motivation. Also, if you have friends who love nature trekking and hiking, this wall art for Christmas gift idea is the best. 
If you get them this, it will only show that you really know them and their passion.
It is not part of a true culture to tame tigers, any more than it is to make sheep ferocious. – Henry David Thoreau
Tigers signifies passion and great motivation. It is a perfect gift for Christmas because it will remind them that they have to be strong and take more risk. Because life is short and every moment is meant to be treasured.
This wall art will only remind them to be strong enough to keep going. So if you have been thinking about what to give someone, this tiger artwork is one of the best.
Fear is the path to the dark side. Fear leads to anger. Anger leads to hate. Hate leads to suffering. -Master Yoda
Since the third and final chapter of the Star Wars Sequel Trilogy will be in theaters in no time, it might be awesome to give your Star Wars fan friend a wonderful gift. I am pretty sure that they're going to love it, especially if it came from you.
You have a lot of options from the Star Wars Collection. And they are all amazingly awesome! You can even choose from different sizes that can perfectly fit any walls.
Enjoy Gift Giving on Christmas Eve!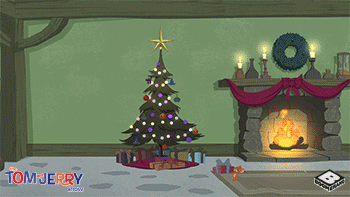 Now that you have great ideas on what to get on Christmas, you may now start browsing some designs. And remember that you can customize a panel wall art. So if your loved ones have a specific fave, you can really give them something that they truly want. And for sure, it will make them very happy.